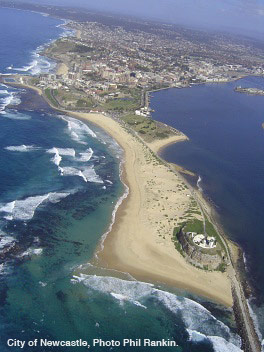 Contact Airborne
Factory Address
Unit 22/30 Kalaroo Road
Redhead NSW 2290
Australia

Postal Address
Po Box 7042
Redhead NSW 2290
Australia
Phone and Fax
Phone 02 4944 9199
Fax 02 4944 9395
International +61 2 4944 9199

Get in touch

fly@airborne.com.au
---
About Airborne
Established in 1983 and operating out of Redhead near Newcastle Australia, Airborne directly employs 30 people and exports to more than 30 countries.
Airborne is a world leader in microlight aircraft design and currently certifies these designs to Australian Civil Aviation and UK Civil Aviation standards, currently the highest level of certification in the industry. This has allowed Airborne to sell it's aircraft into strictly regulated markets such as the UK, Germany, and Israel. Other markets the company sells to include China and the USA.
Airborne microlights are also used by some international organizations for Conservation and Archeology projects. Microlights operating in Indonesia and Africa have monitored and protected animals such as Elephants and Orangutans.
A crop spraying system has been developed to use on Airborne microlights and this will allow countries like China and some African nations a low cost option for aerial spraying of their crops.
The company also manufacture's a complete range of hang gliders for the World market to suit novice, intermediate and advanced pilots.
Airborne holds production approvals from the Australian Civil Aviation Safety Authority (CASA). The companies production system is audited by that authority on a regular basis.

History
Airborne started trading as a company in 1983. Founders Shane, Ricky and Russell Duncan were the sons of keen water skier and hang glider pilots Anne and Kevin Duncan. Anne and Kev taught the boys to ski and then to fly in the early days of tow kites. At the time the boys were as young as 12 years. Kevin was into flying competition. He flew a 1000 foot per minute sink rate tow kite. The aim was to complete as many 360 degree turns before touching down on the water. Another member of the Airborne team in those early days was close family friend Chris Brandon. Chris's parents Eric and Denise were a part of the water ski/kite towing family as well and helped inspire the boys to fly and eventually make flying a part of their career.
Glider design was improving rapidly and before long true foot launchable hang gliders were developed and the boys were soon launching off coastal dunes and then cliffs. Soaring flights with hours duration were happening around the World and from this a competition format evolved.
The lads regularly competed in overseas hang gliding comps. To supplement their income they started to teach hang gliding under the name of Airborne Windsports Pty Ltd.
Airborne imported a microlight (trike) from the UK in the early 80's. It was to be used as a means to launch hang gliders. The boys with their mechanical backgrounds soon designed a purpose built two seater microlight which could be used for taking passengers and training.
In 1987 the government Horscotts inquiry into ultralight accidents changed the way manufacturers developed and sold ultralights. Airborne were already load testing wings and had never had problems with structural failure. This came out in the inquiry along with other evidence and subsequently the rules changed. Manufacturer's were then required to certify to a standard.
Cross country flying using thermals became the format for competition and in 1988 Rick Duncan became World Champion. This prestigious hang gliding event was held in Mount Buffalo Australia renowned for it's excellent flying conditions. The last day saw pilots flying through a spectacular storm and gliding into goal. Rick won the championships by an impressive margin.
Airborne were selling their popular two seater called the Buzzard Arrow which was setup to teach people to fly. Paul Mollison engineer and keen hang glider pilot joined the company. Paul became the technical director and was responsible for writing the standard which is now a CASA document called CAO 95.32.
Rob Hibberd also a competition hang glider pilot joined Airborne as a Director and started to fly and teach on trikes whilst running the hang gliding school. The now six partners decided certification was going to be a costly process and new that the Buzzard Arrow would not comply. They decided to redesign and came up with the Edge model microlight and proceeded to load test it to the new standard. Meanwhile all the directors were still flying hang gliding comps and supplementing their income through sponsorships and teaching hang gliding and microlight flying. Airborne was still yet to produce it's own hang glider back then and was outsourcing trike wing sails.
The 3 car garage were Airborne's manufacturing started, became too small and the company moved to a "real factory". Airborne then ventured into glider design and produced an intermediate glider called the Breeze.
To be continued....
The philosophy has always been simple - to create an exceptionally safe and reliable aircraft finished to the highest possible standard.