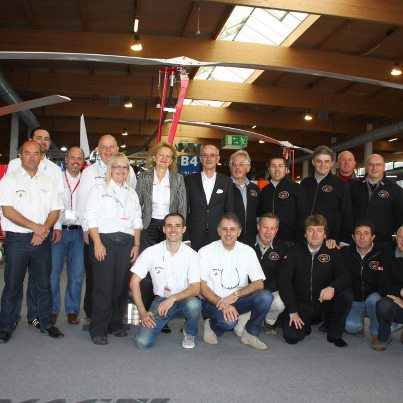 Magni/Airborne demo days with the Magni brothers Luca and Pietro Magni from Italy.
Two M24 Orions and one M16 will depart Newcastle on the 13th March and head north taking in:
Ballina airport
Caboolture
Noosa
and will return via:
Dalby
Manilla
Rutherford/Maitland Airport.
There will be a barbeque breakfast at Airborne Upper Hunter hanger Rutherford/Maitland airport on the 16th March and all are welcome..
Demo flights will be available later in the Magni M24 and M16.
For more details contact Russell Duncan at Airborne 02 49 449 199 (0412 630 092)
or RussD@airborne.com.au
The photo shows the Magni factory team …