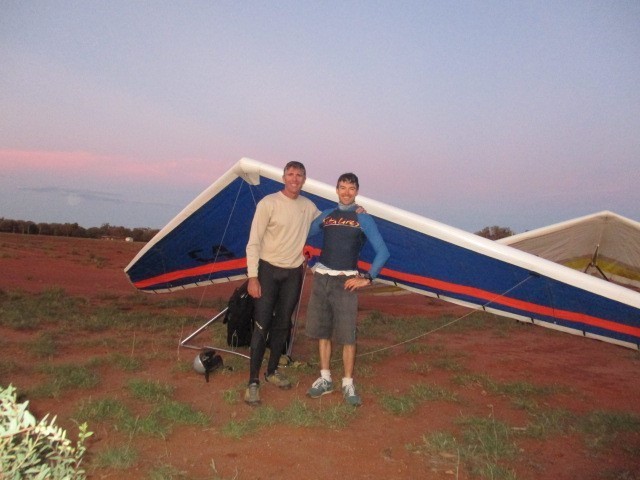 Scott Barrett on an Airborne C4 has set an Australian Hang Gliding record, soaring 500km to a declared goal over the spectacular Queensland outback – a total of 10 hours in the air.
Reaching ground speeds of over 100km/hr, Scott Barrett from Northern NSW flew sky high, taking off in an unpowered hang glider from the Dalby Hang Gliding Club and landing in Charleville on December 8.
The 10-hour flight has broken the previous record by 150km. Scott made the record flight by starting out being towed up behind an ultralight aircraft.
"I released from the tow at 2000ft above the Dalby airport and made my way alone over the big open Queensland skies – over the cotton fields, the gas fields, the scrublands and huge cattle stations," he said.
"It's wide open and dry and perfect for an awesome flight – it gets a little remote but it is beautiful country to fly over."
Three pilots flew independently on the day; Viv Clements of Brisbane made a 400km flight, Michael Jackson of Brisbane also made a great unprecedented flight to the same declared goal at Charleville, but with a different start point, making his distance just a little shorter.